We're always impressed by the ability of Lanzarote to harness the power of the elements. The turbines on the mountain at Los Valles power over 7000 homes in Lanzarote and in total across all the archipelago, the energy from the wind supplies 47,673 Canarian homes.
I love this shot of the turbines above, taken by David Shilham in 1999, and wanted to share it with you.
For reference here's a photo I took of the same Parque Eólico (wind farm) this year: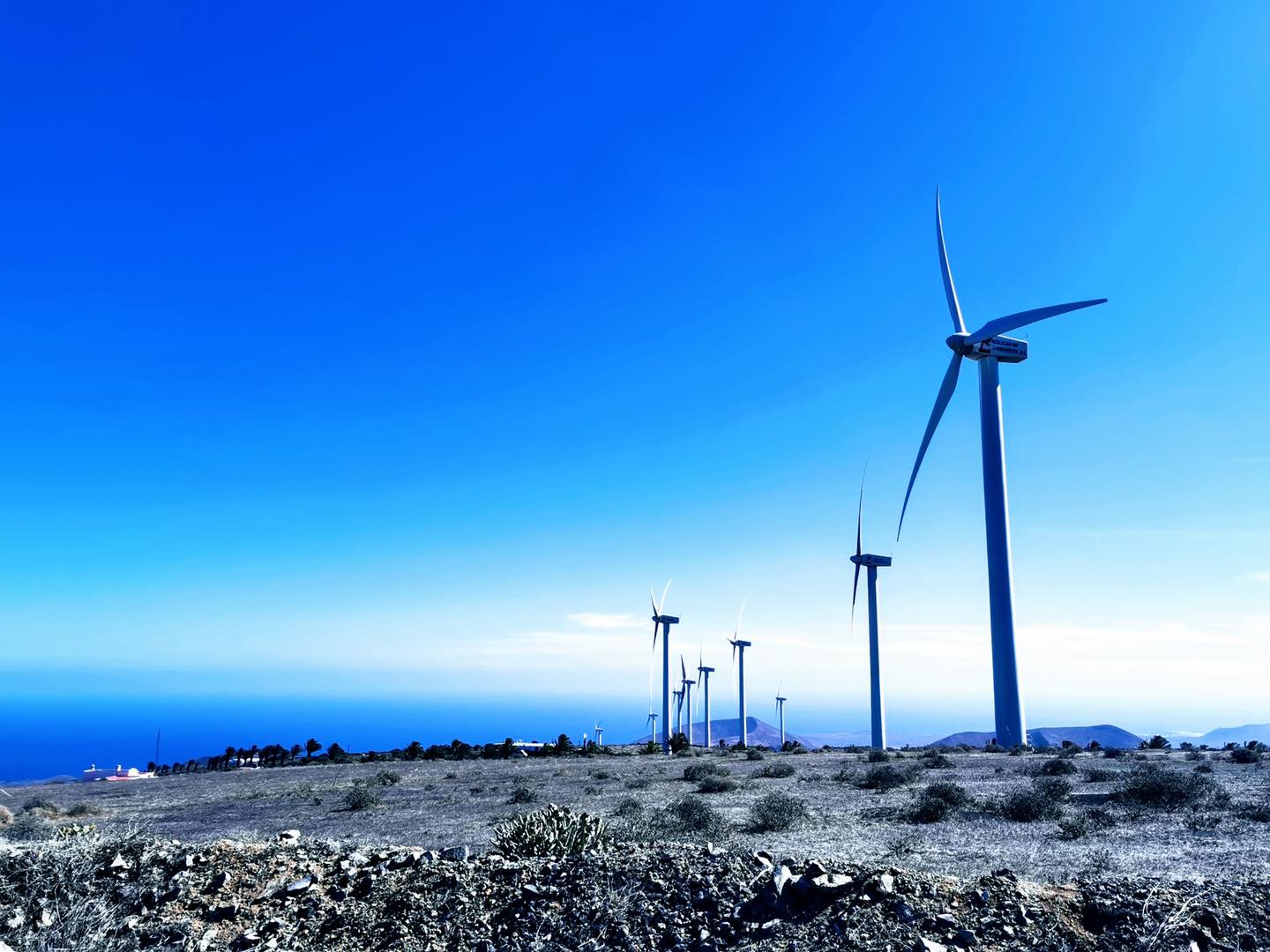 Stay home. Stay safe.
Alex